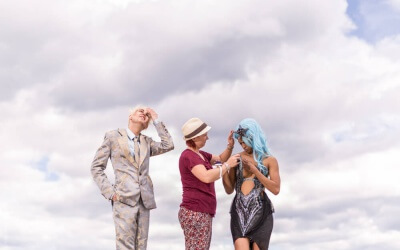 The Little Mermaid in Mallorca I met the German fashion designer Julia Starp from Hamburg around four years ago when she was in Mallorca for another photo production. This year she has returned with her team to make pictures for her charity project "Fairy Tale...
read more
About
Danyel André was born in 1974 in Hamburg (Germany). After a long way through different jobs in the media business he finally found his passion in the photography.
He startet 2006 with real estate photography of luxury homes on the beautyful island Majorca (Spain) and is now working in different fields of profession for commercial and private customers.
Spoken languages: German (native), English (advanced), Spanish (basic)
Clients
VOX | action press | mallorcaHEUTE | DOST & Co. | FAZ | Das Inselradio 95.8 | SIGMA Foto | Ambiente | Puro Mallorca | Mediagon | Sanlorenzo Baleari | Heinrich Schmid | Fincallorca | CONDOR | Becker Bau S.L. | BRAINWAVE | BOSCH | Incompar Balear | LifeXperiences S.L. | Journal International | Diners Club Magazine | allSun Hotels | Son Mayol
Voluntary work
Danyel has been a member of "Dein Sternenkind" since 2015.
It is a German association of photographers. The association supports parents who have received the worst news: that their longed for child will be born dead, or will not live for long once born.
When this happens the volunteer photographers are there to capture very special memories of the child for the family. If you are interested in the association or need to make use of the service in Mallorca please get in contact here.
Café & Tapas
Café & Tapas
Festival Park
Marratxi